In today's digital age, protecting your personal information is of utmost importance. That's why we proudly offer Symlex VPN, a global VPN network that stands as one of the leading VPN service providers in the United Arab Emirates since 2019. With Symlex VPN, you can experience the ultimate online protection. Our all-rounder military-grade service ensures exceptional speed while implementing top-of-the-line encryption protocols to safeguard your browsing activities. Let's discover why Symlex VPN is your perfect VPN for gaming and traveling.
Features at a Glance
• High-speed gaming server with low ping and unlimited bandwidth.
• Bypass ISP speed throttling undetected with the best security.
• Unlock Steam games early without getting banned or restricted.
• Access region-blocked gaming servers by masking IP addresses.
• No buffering when streaming games on your favorite platforms.
• Secure yourself on public wifi networks when you're traveling.
• Unblock social media and VoIP calling services in any location.
• There are 120+ servers in 75+ locations around the world.
• Provides the best online security with military-grade encryption. 
• Advanced protection protects your sensitive financial transactions.
• Bypass geo-restrictions and internet censorship while traveling.
What Makes Symlex VPN a Good Gaming VPN?
Symlex VPN provides blazing-fast servers with low ping, unlimited bandwidth, and no speed limits, perfect for hardcore gamers.
Robust Gaming Experience
In terms of online games, even a millisecond is crucial. Low latency is important for gamers as it reduces the delay between a player's actions and their impact in the game. Low latency improves responsiveness and allows gamers to make split-second decisions more effectively. It also gives the gamer an edge over his competitors.
Moreover, Symlex VPN prioritizes security without compromising on performance. It utilizes military-grade encryption to protect user data and ensure privacy while gaming. It also protects you from DDOS attacks that usually disrupt online gaming sessions.
Summary: Symlex VPN offers a reliable and secure gaming experience, ensuring fast connections, low latency, and access to region-blocked games from anywhere.
Unblocking Restricted Games
You can unlock steam games early with Symlex VPN. If the game has been released to your country you can connect to the server of a country where the game is already available. You can preload and download the game without risking your account getting banned or restricted by Steam.
Strong & Undetectable Security
Symlex VPN has a global network of servers, allowing gamers to access geo-restricted content and play games from different regions. You can access exclusive game versions or play with friends who live in different countries without any restrictions.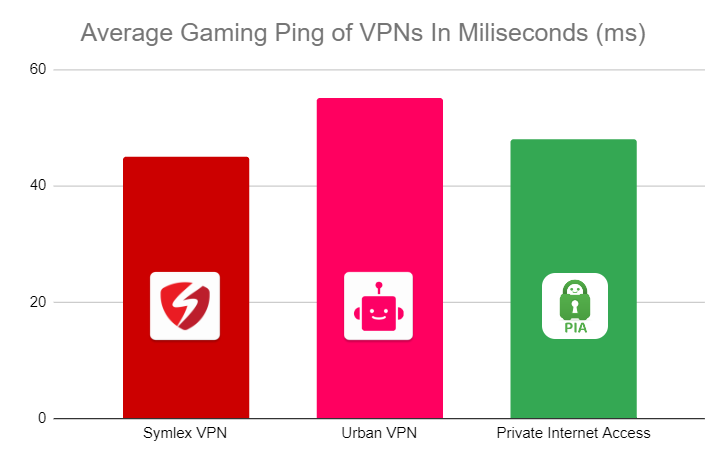 How Does Symlex VPN Benefit The Travellers?
As a traveler, Symlex VPN secures you on risky public Wi-Fi networks like airports, coffee shops, etc. You can also enjoy safe online transactions, a wide range of servers, local deals/discounts, and bypass geo-restrictions. Let's explore the benefits of using Symlex VPN while traveling.
Security on Public Wifi
Stay safe and anonymous on public Wi-Fi networks to prevent data leaks and cyber attacks with its AES-256-bit military-grade encryption. Often travelers use public Wi-Fi in airport lounges, coffee shops, restaurants, etc., which increases the risk of data leaks.
24/7 Active Customer Support
At Symlex VPN, we take pride in our 24/7 customer support team, which is always ready to assist you with any queries or concerns. We believe that exceptional customer service is an integral part of delivering a top-notch VPN experience.
Unlock Local Deals and Discounts
Access to location-specific pricing and exclusive online deals. Save money by shopping as a local, even when you're miles away from the actual location. You can also enjoy cheap flight ticket prices while traveling with Symlex VPN.
Safe Online Transactions
Secure all your transactions while booking flights, accommodations, or making online purchases. Our servers use AES-256-bit encryption, the highest level of encryption. So your transactions are secure because we encrypt them with our secure protocols.
Bypass Geo-restrictions
Access geographically restricted websites, streaming services, and social media effortlessly. Symlex VPN hides your IP address and makes it appear you're browsing from a different location without compromising your online identity. You can, for example, access social media in Pakistan, Uzbekistan, and Russia.
User-friendly Application
Symlex VPN comes with easy-to-use applications for Android, macOS, and Windows. Download the app, install it, and tap to connect, and you're done. With Symlex VPN, you're just one step away from securing your digital life from anywhere in the world.
Symlex VPN: Your all-in-one VPN Solution
The Symlex VPN does not only cater to your gaming and traveling needs, but it also provides you with a complete solution for all of your digital needs. You get the most advanced security features at an affordable price. Get a free 7-day trial of Symlex VPN Premium with a money-back guarantee. Find the full Symlex VPN review here.
FAQs
Is it safe to use a VPN?
You can put yourself at risk if you do not use a VPN in a public Wi-Fi area or a coffee shop that offers public Wi-Fi. There are risks of data leaks, cyberattacks, and malwares. As a result, using a VPN is essential in today's age.
Is Symlex VPN free?
Along with premium VPN, Symlex VPN offers a free subscription with limited servers & features. You can get a 5-day free premium trial with a money-back guarantee. Take advantage of the trial period and share the fun with friends using your unique refer code. Your friend can enjoy 3 days of premium server access to Symlex VPN using your unique referral code.
When should I use a VPN on my phone?
VPNs are recommended when you want to protect your internet activities, secure your private data, use public Wi-Fi, bypass geo-restrictions, and maintain your privacy. It's important to choose a reputable VPN provider that does not log your data or sell it to third parties. 
Final Words
Symlex VPN is one of the leading VPN providers; we've been the top provider in the UAE since 2019. At Symlex VPN, we are committed to providing you with the best security and encryption, a wide range of servers, and online privacy. Secure your digital life, bypass internet censorship, and enjoy non-stop entertainment with Symlex VPN. Discover more VPN offers and reviews at VPN Story
Written by: Mirajul Islam
Content Writer, Symlex VPN.